"Who humbleth himself to behold the things
that are in heaven, and in the earth"
Psalm 113.6
Velkommen til min side, creationdays,
det er mit håb at siden må blive et
samlingspunkt for alle som elsker Guds ord.

Jeg har lavet siden som en hjælp i mit studie
og en research side for samme.
Intet nyt under solen
---


What is the gap theory ?

Dansk side
Hvad er gap teorien ?

Hvad mener jeg med skabelse ?

Skabelse

Links



For danske artikler af mig, se:
Skabelse - gap teorien

New Email
Please link to me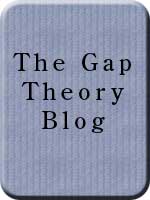 The Gap theory blog


Sitemap


goto frontpage The gap theory page